Teeworlds is a free to play 2D online multiplayer platformer arcade game developed by Teeworlds Team. Battle with up to 16 players in a variety of game modes, including Team Deathmatch and Capture The Flag.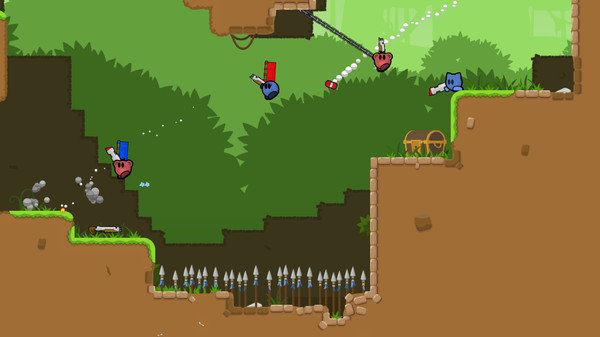 "Play together with your friends and have a fun time! In Teeworlds you can play in three gamemodes (Deathmatch, Team-Deathmatch and Capture The Flag) and tons more of community-made modifications with up to 16 players!
Customize your own player character, your personal tee, to your liking. With hundreds of possible combinations, you will always look unique!
Teeworlds is a game that gives you a lot of freedom and plenty of gameplay mechanics to use or abuse. With a full focus on multiplayer games you will never be bored.
And the best thing: It's open-source! Anyone can help to develop this game, create new game types, skins or brand new maps via the built-in map editor!"
System Requirements
Processor: 1.4GHz Intel processor or faster
Memory: 512 MB RAM
Hard Drive: 10 MB available space
Free download at
steampowered.com